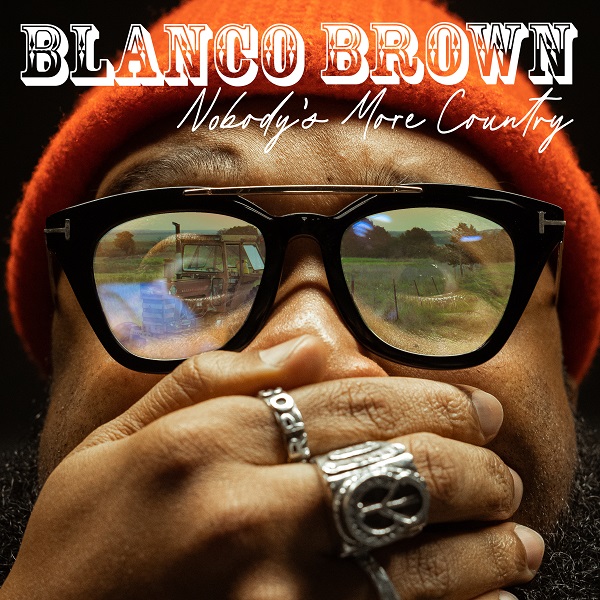 TrailerTrap Creator to Preview New Song Tonight on
CMT Music Awards 
First taste of new music since life-threatening accident left him learning to walk again
No. 1 Country and PLATINUM-certified collaboration with Parmalee "Just the Way" nearing Top 25 at Hot AC
TrailerTrap creator and the mastermind behind the international triple PLATINUM sensation "The Git Up", Blanco Brown will release his first taste of music since his life-threatening accident in 2020, "Nobody's More Country" on June 18 via BBR Music Group/Wheelhouse Records. Pre-add and pre-save "Nobody's More Country" HERE.
Written by Brown, Tyler Hubbard (of Florida Georgia Line), Jordan Schmidt and Quintin Amey, the song reaffirms Brown's Country status as he pulls inspiration from his Georgia roots by filling the song with southern imagery, bouncy grooves and his own spoon rhythms. Throughout the song, Blanco vocalizes all the things he loves about life in the south, noting that while he appreciates all of the places Country music has taken him—"there's no place like home."
"I've been all around the world and have seen people of all ages, nationalities and backgrounds uniting over their love of Country music—the music ties us together," said Blanco Brown. "It's the sound of home. It's the sound of my Georgia heart. It's hard to imagine anybody loving it more than me."
Fans will get a sneak peek of the song as he performs the new track tonight on the RAM Trucks Side Stage at the CMT Music Awards where he is nominated for "Group Video of the Year" for his multi-national No. 1 Platinum-certified single with Parmalee, "Just the Way." Fans can also hear a stripped-down version of the new track in the recent CMT Campfire Sessions (where you can see Blanco play the spoons before diving into a medley featuring his global smash "The Git Up").
In September, Blanco was in a life-threatening motorcycle accident that nearly claimed his life, twice. He required several 12-hour surgeries and spent weeks in the ICU, having to learn how to walk again. Throughout his recovery, Blanco leaned on music to heal—writing enough material for a forthcoming album. "Nobody's More Country" is the first taste of that music and his performance tonight will be his first televised performance since his injuries.